A New Sustainable Community
Together, Berkeley and Peabody are transforming a derelict and unloved brownfield site into a thriving and sustainable community which compliments the existing facilities in the surrounding areas of Plumstead, Broadwater Green and Thamesmead. The 17.7 acre landscape-led development will provide:
1,913 Well-designed homes of which 40% will be affordable housing in tenure neutral buildings
A new biodiverse 1.8 acre four seasons park
35,000 sqft of publicly accessible playspace situated within 2.7 acres of new green spaces and parkland
A net biodiversity gain of 45%
47,071 sqft of industrial, community, commercial and employment space
Footpath and cycle links to connect the neighbourhoods of Plumstead, Broadwater Green & Thamesmead
A new ramped access path to the Ridgeway
187 Permanent jobs upon completion of the development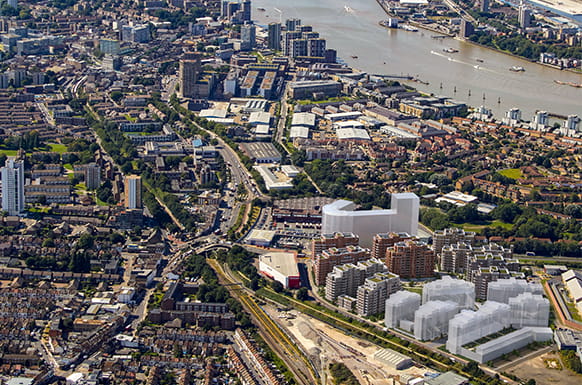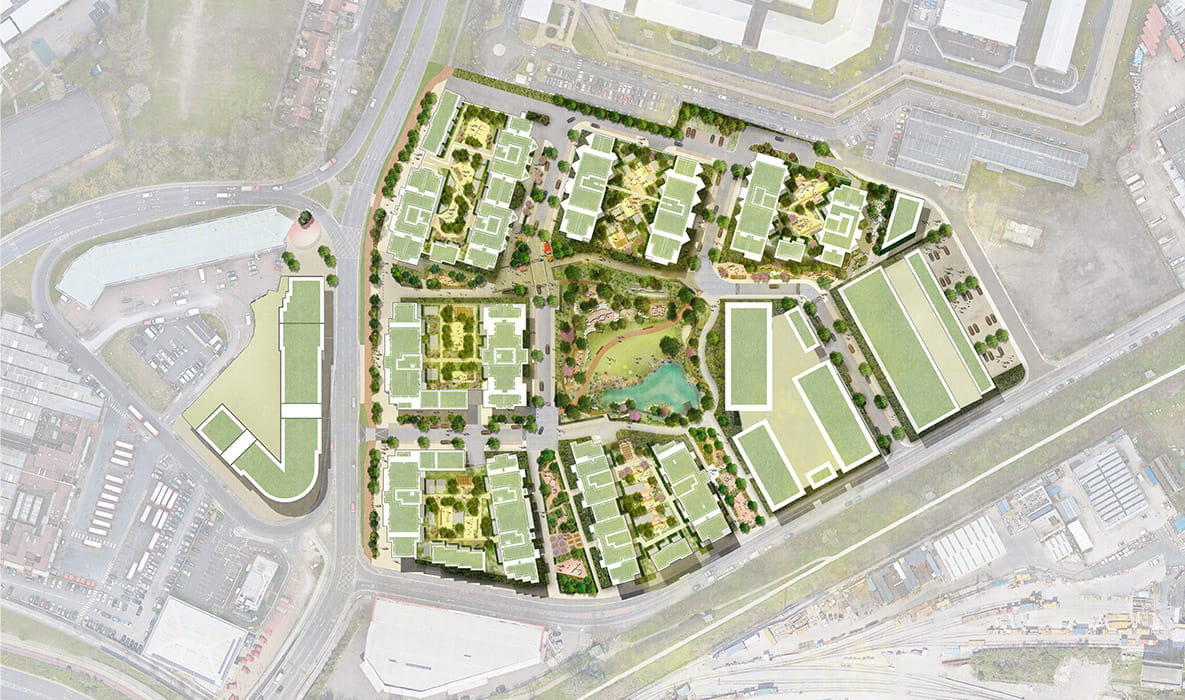 A Driver for Change
Lombard Square will become a real driver of change for Plumstead and Thamesmead. It will support wider plans to deliver new homes in the area over the next 30 years, the growth of local industry to the East of the development and a rich cultural programme. The development also acts as a crucial link between a number of projects led by the Royal Borough of Greenwich.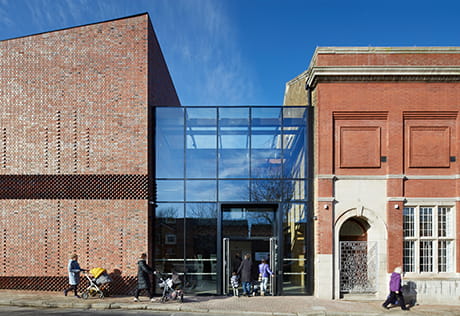 Plumstead High Street & The Plumstead Centre 
The Plumstead Centre, a leisure and cultural facility, opened in 2020 in the refurbished and extended Grade II Listed Plumstead Library. The Centre forms part of the Plumstead High Street improvements, a multi-million pound scheme which will deliver new shop fronts and upgrade the local public realm in a manner that celebrates Plumstead's identity.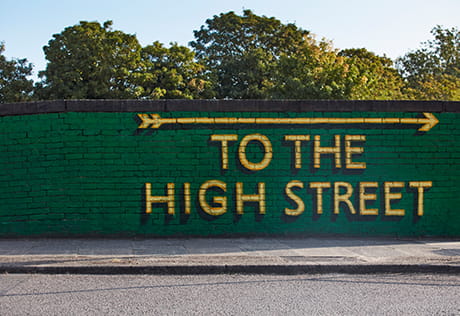 Plumstead Station & Pettman Crescent Underpass
The Public Realm around Plumstead Station and leading down towards Lombard Square is being upgraded. The plans, for which funding was secured in light of the approval of Lombard Square, will improve the landscape both at surface level and in the Pettman Crescent Underpass. Works are due to commence in Autumn 2022.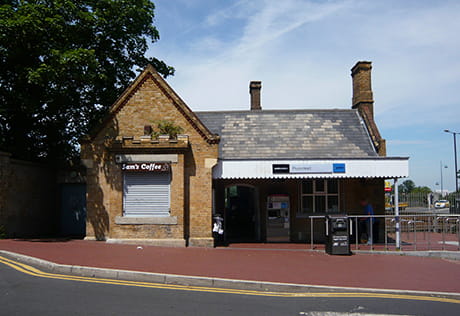 Plumstead Power Station
Part funded by a £2.4 million contribution from Berkeley, Plumstead Power Station is also receiving a makeover. The building, which dates back to 1903, will be repurposed as a film studio with Mo-Sys, an innovative local virtual film production company, the intended occupant.